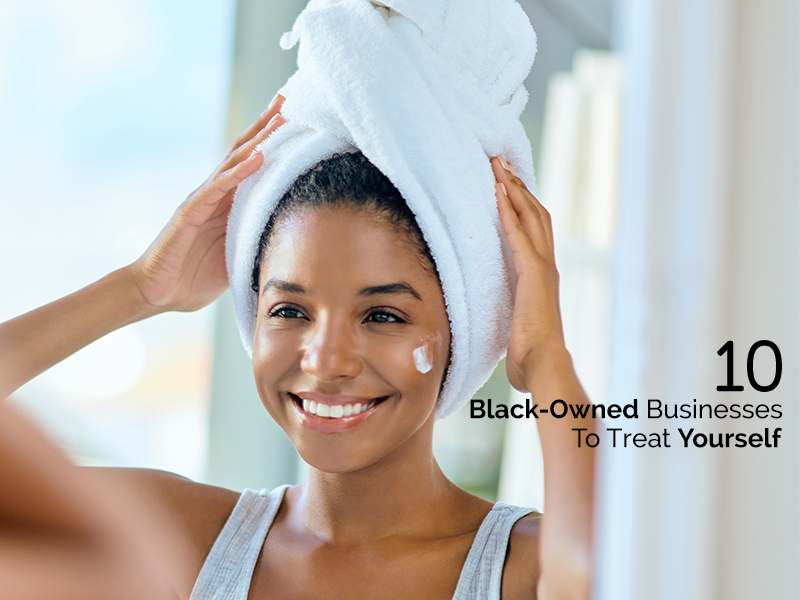 10 Black-Owned Businesses To Treat Yourself
Black-owned businesses are currently on the rise since #BlackOutDay2020, calling for the economic galvanization of Black businesses through exclusive and targeted spending.
What better way to uplift our spirits and get inspired then to support our unique, community-oriented businesses. During the COVID-19 pandemic, let's heal and experience the true beauty of Black creativity. These businesses inspire us and receive the extra boost we deserve. Let's #BuyBlack and lift our spirits!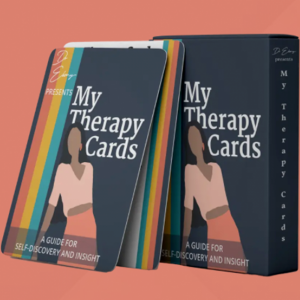 Therapy Card Deck
Ebony Bulter, Ph. D., licensed Psychologist and Food Relationship Strategist has created My Therapy Cards, the first self-exploration card deck created by a Black female psychologist for other women of color. The cards work to help women of color grow beyond the self-limiting beliefs and habits that are imposed upon us by society. To reach our highest selves, we must actively work to combat the negative and harmful lessons that are dictated to us. Through addressing key topics like mindset blocks, ineffective habits, and ineffective coping skills these cards make the process of emotional, mental, and behavioral investigation more accessible for the everyday women.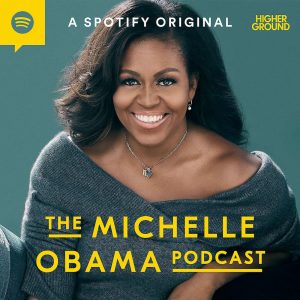 The Michelle Obama Podcast
As we move into a quarantined society, we will need resources that speak to us, champion our stories and challenge us to strive for higher ground. The Michelle Obama podcast features the former First Lady diving deep into conversations with loved ones family, friends and colleagues on the relationships in our lives that make us who we are. The podcast does just that with her deep discussion of our common needs, family, love, expression, work, and life. We are excited to dive into this wealth of content with the initial conversation featuring former President Barak Obama.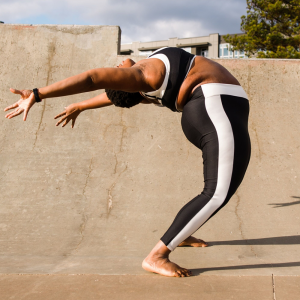 Jessamyn Stanley Yoga
Jessamyn Stanley North Carolina-based Stanley is a yoga teacher, author of Every Body Yoga, and a renowned body-positive wellness influencer, is using her experience and shifting the narrative about who is allowed to experience yoga and the general wellness world. The walls against inclusion are coming down and with leaders like Jessamyn we are building spaces of positivity and Black wellness that rather thinks about how we feel over how we look.
Smile Natural Products
This hyper aesthetic brand is bringing non-toxic, vegan, sustainable, and cruelty-free ingredients to a big brand landscape lacking in these qualities is the Black-owned and Black operated brand, with products from body butters to black soap that we can't get enough of Everyone deserves to smile and Smile Natural products has a goal to make that happen.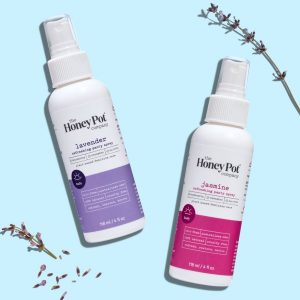 The Honey Pot
This Black-owned brand, made by women, is offering the first complete care system for feminine products. Best of all its 100% natural, biodegradable, cruelty-free, herb enabled. Take their quiz and find out the feminine hygiene products that are right for you. Whether we are mommy's to be, traveling, need to rejuvenate, cleanse or take care of your most intimate spaces The Honey has us covered.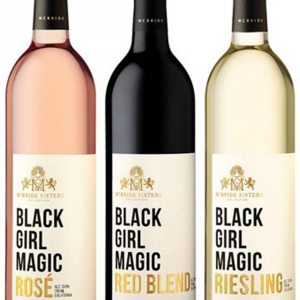 McBride Sisters Collection – Black Girl Magic
The product speaks for itself, Black Girl Magic, we are in! After setting record high sales of the Black Girl Magic wine, part of McBride Sisters Collection founded by Robin and Andrea McBride, at her store, Alyson Rae Lawson captured our attention. Black Girl Magic goes beyond the phrase. It's a feeling. A look. A mood. A taste. These are wines that SLAY! Get your magic on ladies and gentlemen.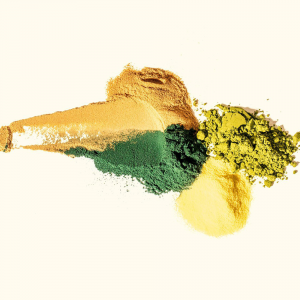 Golde
Are you looking for an independent Black-owned brand that brings you wholesome goodness in wellness products? Golde specializes in superfood-boosted essentials for your health and beauty. Most importantly they are natural, simple and a joy to use. Start your at-home self-care routine, from face masks to smoothie boosters. Super foods for beauty, wellness, and YOU. Their face masks are the perfect evening treat after a long day.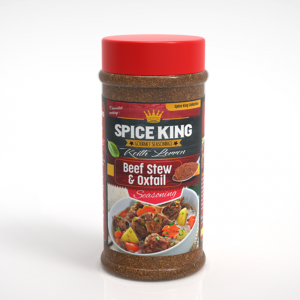 The Spice King
Keith Lorren Spices is a blend of all natural, high quality spices for flavor perfection in every meal, every time. Known as the World's Premier Spice Designer, Kieth, or The Spice King, has developed a refined and international palette from working across various continents. From his beef stew & Oxtail seasoning to his Gourmet Collard Green seasoning we can't get enough.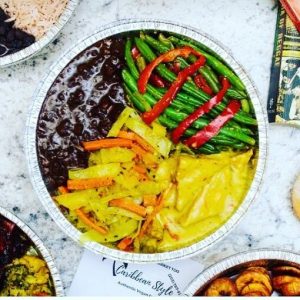 Ninth Square Market Caribbean
Ninth Square Market Caribbean Style highlights the amazing diversity of Caribbean food. If you are trying to get your flavor fix we highly suggest checking our friends out. They are authentic vegan cuisine for the health conscious and for those wanting the alternative of plant based food without compromising amazing taste. Get your island vibes on!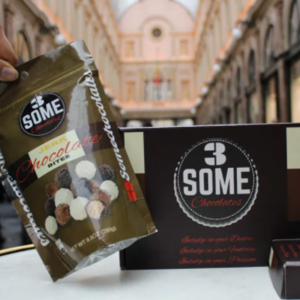 3 Some Chocolates
After facing hurdles in the business and hiring of the chocolate industry, Patrick A Glanville, created his own chocolate company and hired himself. They uniquely blend three kinds of flavors and sell to everyone. Moreover, for every pack of 3 Some Chocolates bought, they reinvest a part in sustainable cocoa farming through the Cocoa Horizons Foundation. 3 Some Chocolates, it's not just chocolate, it's an Experience! What a nice treat to treat yourself to.
So, if you're focused on fighting systemic racism and want to put your money where your mouth is, instead of shopping at Amazon, spend your money at Black-owned businesses!