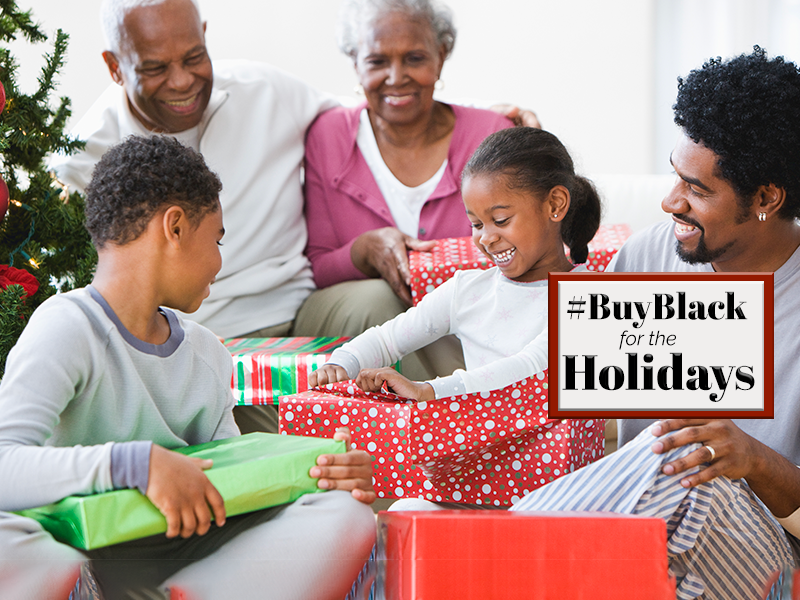 10 Black-Owned Businesses for Holiday Shopping: Apparel and Accessories!
The holiday season is a great time to #BuyBlack! Check out these 10 Black-owned businesses for apparel and accessories that'll catch everyone's eye! Let's support Black-owned businesses this holiday season and every season.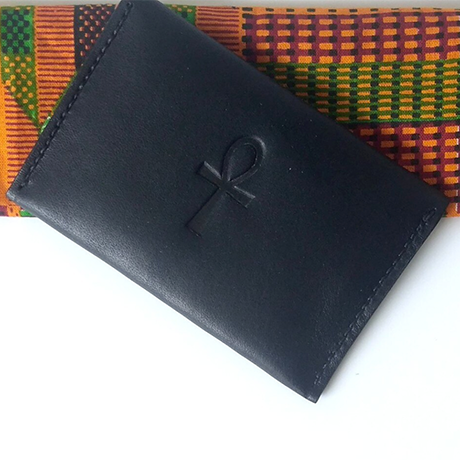 Image:blacklionleather.com
Black Lion Leather
For those of you who love to travel around the world or have friends and family who frequently adventure across the globe, this store is for you! Black Lion Leather's mission is to inspire Black travelers with high-quality leather products that honor their cultural heritage and connect them to their African origins. They offer wallets, luggage tags, passport case covers, and more! Black Lion Leather is the perfect place to find the best holiday gift for that one traveling aunt we all seem to have! Now, you and your family can travel with style and pride!
Images:harlemunderground.com
Harlem Underground
If you're looking for a holiday gift for your kids, or nieces or nephews, then check out Harlem Underground! HU was started in 1998 and it embodies the essence of Harlem, New York City, the epicenter of Black culture. They have shirts, sweaters, hats, and so much more!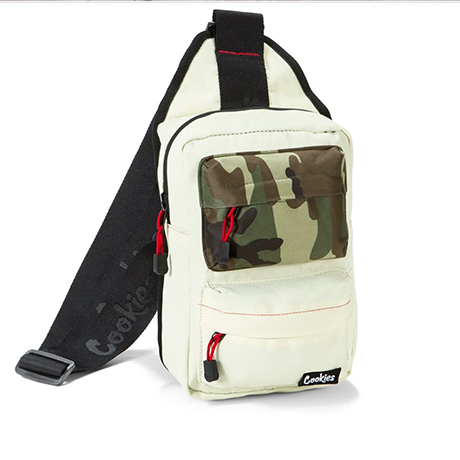 Images:shopsixteenbars.com
Sixteen Bars
Holiday shopping is never easy, especially for those family members and friends who are all about style. Sixteen Bars offers a variety of brands and styles, for both men and women! They have shirts, jackets, bottoms, swimwear, bags, and so much more! If you want a gift that is as unique and stylish as your family members, then Sixteen Bars is the place to shop!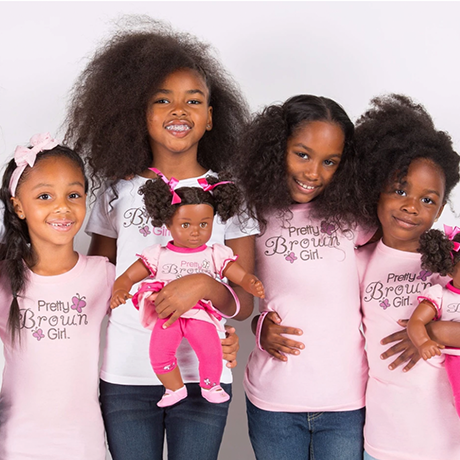 Images:prettybrowngirl.com
Pretty Brown Girl
If you have daughters or nieces, what better gift to give them than the gift of empowerment, education, and self-acceptance? Pretty Brown Girl is an organization that is dedicated to empowering Black girls through education. They partner with schools, community organizations and corporations to develop leadership programs and empowerment events to help Black girls pursue their dreams and unlock their potential. You can support them by purchasing their products including dolls, shirts, backpacks and more!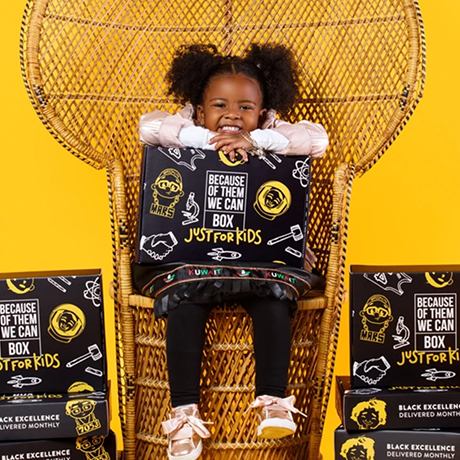 Because Of Them We Can
If you're looking for a fun, educational gift to give the little ones, then Because of Them We Can, is for you! Because of Them We Can was started by Eunique Jones Gibson in 2013 to educate kids about #BlackHistory. All you have to do is subscribe and every month they will ship you a BOTWC Box filled with apparel items, culturally conscious curriculums, and educational activities and props! It's a great gift to give to little ones to remember their history and inspire them to strive for greatness!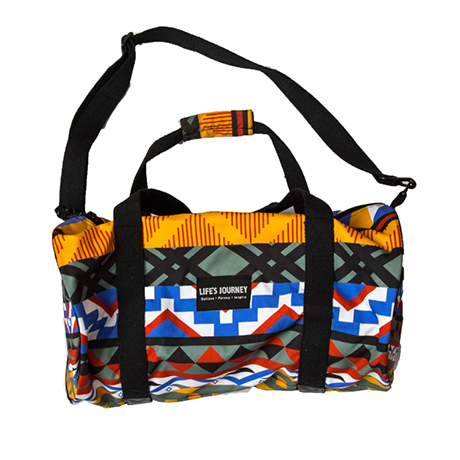 Images:lifesjourneyclothing.com
Life's Journey Clothing
If you're looking for a gift for a friend or family member to show that you support their dreams and goals, then look no further! Life's Journey Clothing is a lifestyle company focused on helping everyday people progress through life. They strive to inspire by providing motivation and encouragement to individuals who want to succeed in their goals! Life's Journey Clothing has a variety of inspirational shirts, sweaters, bags, and more! This is the perfect gift for anyone who needs a little bit of inspiration and motivation in their life!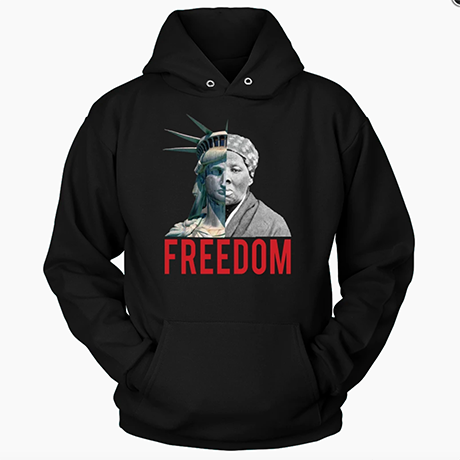 Habitually Fly
We know holiday shopping can be stressful, when you are looking for gifts that reflect our culture and the culture of your friends and family. To make things easier, check out Habitually Fly! This online store is very aware of our culture and provides shirts for both men and women that really resonate with our community!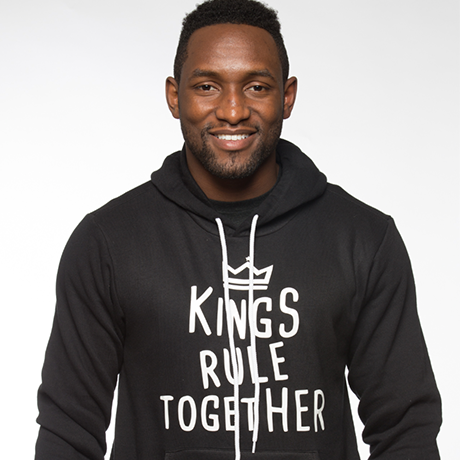 Image:kingsruletogether.com
Kings Rule Together
If you're looking for a store that has a positive and inclusive message that really inspires us to be our best selves, then Kings Rule Together is for you! K.R.T is a Philadelphia based lifestyle brand that advocates a powerful message: We to need have high standards for ourselves, respect others, and understand that we are all Kings and Queens! This is the place to shop to shower your friends and family with positive messages that motivates them to be better and know their worth!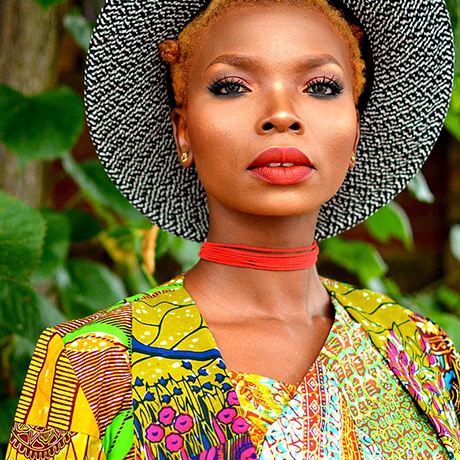 SosoMe
When it comes to holiday shopping, we understand that finding something unique and stylish that fits each of the women in our life can be tough. Well, look no further! SosoMe is the place to shop! Their aim is to create designs that reflect the heart and beauty of Africa and the Queens they dress! They have shirts, jumpsuits, skirts, jackets accessories, and more! If you still don't know what to get your mom or your aunt, Sosome offers gift cards too!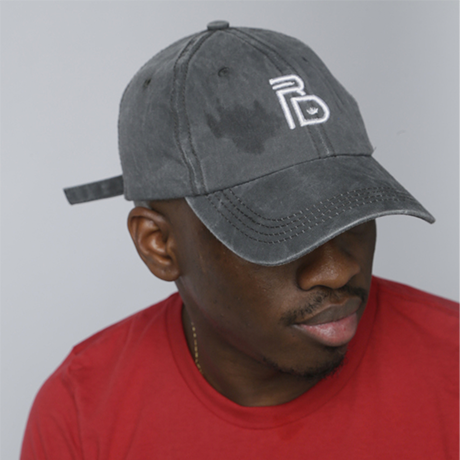 Royal Dynamite
Looking for a holiday gift that will allow you and your loved ones to express themselves? Then, check out Royal Dynamite! If you want to give a gift that inspires expression and the ability to create social change, then you've come to the right place! They have shirts and hats! What's better is that for every t-shirt bought, Royal Dynamite will donate an educational package to a child in need through their RDCares Program!
*OneUnited Bank is sharing information about Black-owned businesses to encourage our community to #BuyBlack as a customer service. We are not affiliated with any of the businesses listed in this article.